Los Angeles Roof Replacement
Solving Problems With Roof Replacements
Roof replacements are paramount for maintaining the quality of your Los Angeles home. An old roof will fail to keep you and your property protected from the elements. Rain can make its way inside, or the sun can raise the temperature of your home. These issues are directly linked to your roof's quality and age. A roof replacement addresses both of these issues while also providing so much more to your home. Quality Roofing Specialists offers roof replacement services for asphalt shingles and tile roofs in the Greater Los Angeles area.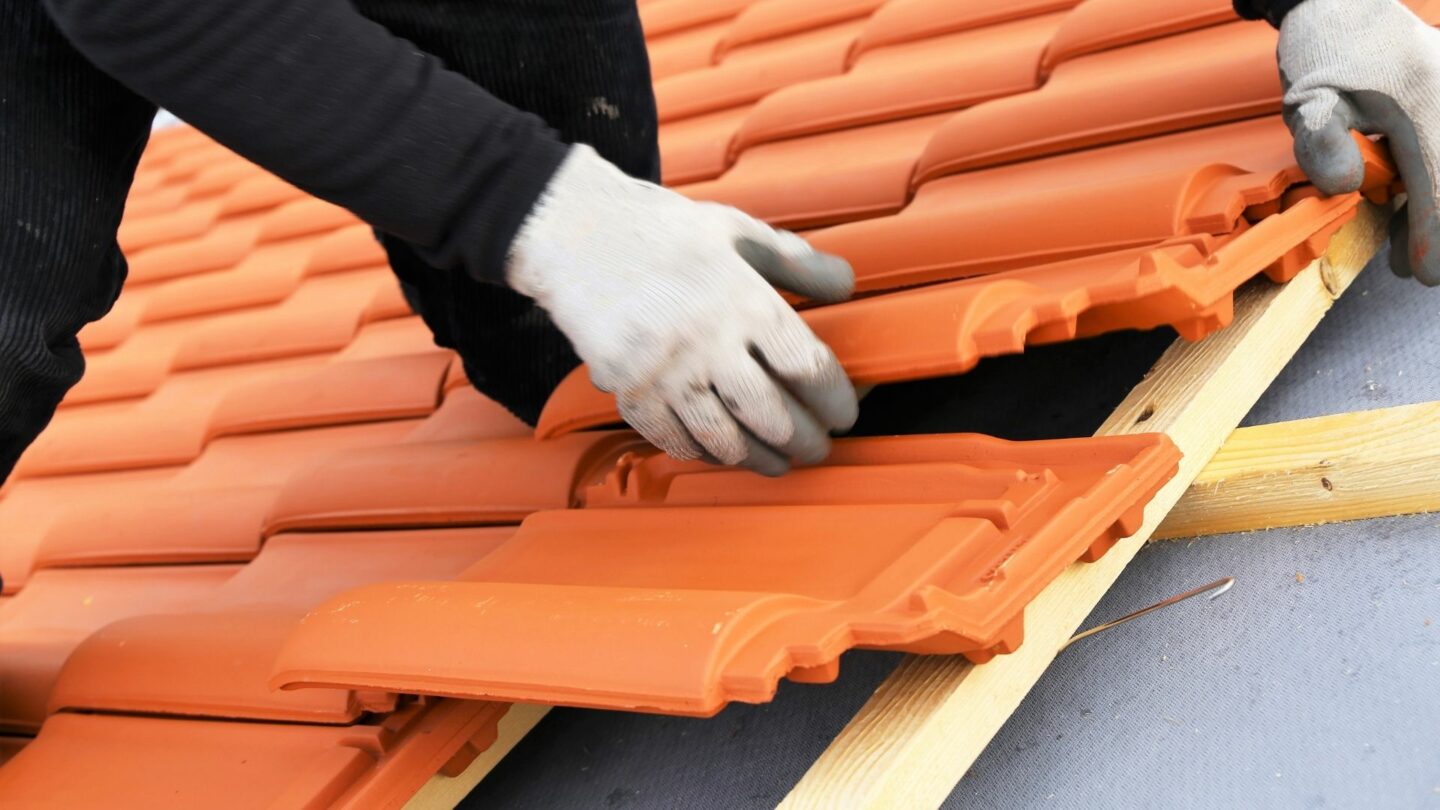 When is a Roof Replacement Right?
Knowing when a roof replacement is appropriate can be difficult. You may not know the age of your roof or can't tell its health state from the ground. We recommend you hire our best roofing contractors in Los Angeles for a roof inspection. During the inspection, a project manager closely examines every feature of your roof to determine the health state. In some cases, minor repairs are all that is needed, while others require partial or complete roof replacements.
While a roof inspection is the best way to determine when a roof replacement is right, there are signs you can look for too:
Roof leaks
Moisture in attic
Rising cooling costs
Damaged or missing shingles/tiles
Mold or moss on roof
Older than 20 years old
Neighbors are getting roof replacements
Roof Replacement Process – Professional Roofing Contractors
For most homes, a roof replacement takes a day to complete. Of course, certain factors can create longer timelines, like weather or the size of the home. With that said, the roof replacement process is the same for all homeowners. We follow industry best practices to ensure materials are installed correctly, and safety measures are met. Following this trusted process ensures the correct installation of your roof. It will offer better protection and look gorgeous once completed.
The general Los Angeles roof replacement process is as follows:
1. Inspection: Before we start removing old materials, performing an inspection is essential. Doing so allows us to identify areas where additional work may need to be completed, such as roof decking replacement or repairs to the attic venting. This inspection is performed during your free estimate.
2. Material Removal: On the day of the roof replacement, we begin by removing old materials. This goes for old shingles/tiles, flashing, vent boots, underlayment, and rotted decking. We dispose of all these materials using refuse containers in the form of trucks or portable dumpsters.
3. Decking and Underlayment: If your home requires new decking, we'll start installing those materials first. Otherwise, we begin laying out new underlayments for the shingles or tiles. We also prepare the flashing at the appropriate places at this point in the process.
4. Install Shingles/Tiles: The way we install your roofing materials will be determined by the type of material you choose. Shingles are installed with nails while tiles are fastened together using a fastener system. We start from the eaves or the bottom of the roof and work our way to the ridges or top of the roof.
5. Flashing Finalization: The seams of your roof are finalized with the required flashing. This involves flashing around your chimney, skylight, vents, and more.
6. Install Vents: We top off the final touches of your roof with vents and vent boots. These may appear as ridge vents or another type. It varies on the structure of your home's roof.
7. Cleanup: The final step is to remove all the debris from the worksite and clean up any materials left behind.
Residential Roofing Services:
Service Areas:
LA County
Agoura Hills
Alhambra
Arcadia
Artesia
Azusa
Baldwin Park
Bell
Bell Gardens
Bellflower
Beverly Hills
Bradbury
Burbank
Calabasas
Cerritos
Commerce
Compton
Covina
Cudahy
Culver City
Downey
Duarte
El Monte
El Segundo
Gardena
Glendale
Inglewood
Irwindale
La Cañada Flintridge
La Habra Heights
La Mirada
La Puente
La Verne
Lakewood
Lancaster
Lawndale
Lomita
Long Beach
Los Angeles
Lynwood
Malibu
Manhattan Beach
Maywood
Monrovia
Montebello
Monterey Park
Norwalk
Palos Verdes Estates
Paramount
Pasadena
Pico Rivera
Pomona
Rancho Palos Verdes
Redondo Beach
Rolling Hills
Rolling Hills Estates
Rosemead
San Dimas
San Fernando
San Gabriel
San Marino
Santa Clarita
Santa Fe Springs
Santa Monica
Sierra Madre
Signal Hill
South El Monte
South Gate
South Pasadena
Temple City
Torrance
Vernon
Walnut
West Hollywood
Westlake Village
Whittier
Orange County
Anaheim
Brea
Capistrano Beach
Costa Mesa
Cypress
Foothill Ranch
Fountain Valley
Fullerton
Huntington Beach
La Habra
La Palma
Ladera Ranch
Lake Forest
Los Alamitos
Midway City
Orange
Placentia
Westminster
Free Estimate for Roof Replacement
When you suspect you need a roof replacement, contact our professional roofing contractors in Los Angeles today. We offer free estimates for those who believe they need professional roofing solutions. A project manager can speak with you about your options. They will even examine your roof for a better understanding of what you need. Take advantage of our limited lifetime warranty, free estimate, and available discounts by calling today!
Quality Roofing Specialists is a locally-owned and best roof inspection company in Vernon area. Our professional roofing contractors in Vernon have more than 30 years of combined experience in the industry. Their knowledge and expertise, paired with premium materials and a client-focused attitude, give us everything we need to complete a quality roofing project.